Each month, we'll shine the spotlight on a different NASM Certified Personal Trainer who's making a difference in their community.
For June, we posed questions to Tim Kaplan, NASM-CPT, FNS and retired police officer. Tim is the co-founder of Blue Resilience, LLC, which provides wellness and stress-resilience training and consulting services to law enforcement agencies.
We think you'll find his story fascinating.
National Academy of Sports Medicine (NASM): What drew you to work in law enforcement?
Tim Kaplan (TK): I think I was like a lot of kids and thought that being a police officer would be a really great job. However, back then, I am not sure whether it was just a fantasy or something I really wanted to do.
I was a very active kid and spent much of my childhood and teenage years playing golf. I thought I might play golf in college and someday make a living in the industry. My golf coach in high school was a cop, which had an influence on me.
Long story short, I did not get recruited to play golf in college as I had hoped. Due to my love of the sport, I initially wanted to study exercise science. However, after the first couple of quarters of college, I stumbled into sociology.
When I learned that sociology was a good degree for those interested in law enforcement, my interest in becoming a police officer was re-ignited, and I declared it as my major. I did two internships in police departments, one in Oregon and one with my old high school golf coach at the Berkeley Police Department.
After I graduated, I took a few months to think about what I wanted to do. I knew I wanted to help people and spent some time trying to decide between becoming a teacher or a cop. Ultimately I decided to apply to become a police officer and I was hired by the Berkeley PD.
In 2016, I retired from law enforcement after 20 years.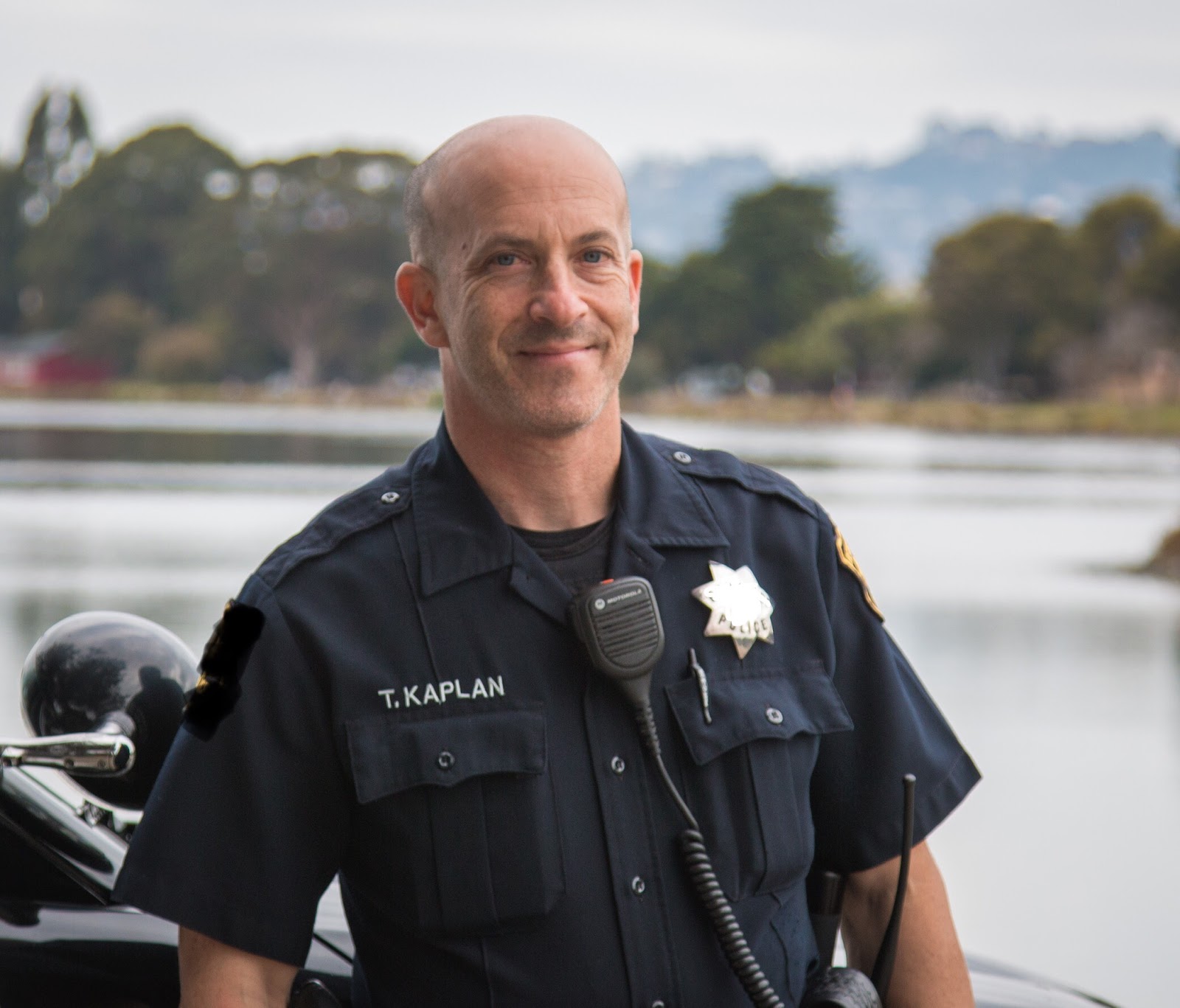 NASM: Was there a specific reason for retiring?
TK: About every 3 to 5 years of my career, I would question what I was doing and whether I could be a police officer for 25 or 30 years. Plus, I had been suffering from anxiety for about 10 years, which took quite a toll on me.
When I was 39 years old, I had been a cop for 16 years. My anxiety was getting pretty bad and I was in one of my questioning phases. I was ready for a new challenge so I decided to pursue a personal training certificate. I thought I would do personal training part-time and transition to full-time upon retirement at age 50.
Shortly after earning my NASM-CPT, my anxiety became quite bad. I was functioning well at work, but inside, I was a bit of a wreck. Over the next couple of years I was able to get my anxiety under control with therapy and some medication.
However I lost much of my fire for being a police officer. I lost my purpose. I no longer enjoyed the work.
I was doing personal training on the side and had a handful of in-home clients. I enjoyed it and thought that it would be fun to be a full-time personal trainer. I began thinking about retiring early at age 43 with 20 years of service. Unfortunately if I did that, I would have to wait almost 7 years to begin drawing on my pension. Plus, I would be giving up some of the retirement benefits I would gain if I stayed.
Thankfully I was in a good financial position and have a very supportive wife with a great job and benefits. My wife and I discussed all of our options. Ultimately we decided that I would retire a couple of days after my 20th anniversary as a police officer.
A few months after I retired, I was hired as a consultant by the Benicia Police Department to help with a wellness program, which initially centered on physical fitness and nutrition with the goal of adding a mental health component at some point.
NASM: Thank you for opening up about your struggles with anxiety. I'm sure a lot of our readers will be able to relate. Let's back up a moment. How did you get into personal training?
TK: Ever since I was a kid, I had an interest in exercise and fitness. I worked out pretty consistently through college and found the running and physical training in the police academy enjoyable.
Throughout my career in law enforcement, I maintained my physical fitness. I exercised daily, lifting weights or running. I ran a few marathons and qualified for the Boston Marathon. So even though I did not pursue that degree in Exercise Science in college, exercise and fitness remained as my favorite pastime.
I also knew that my career in law enforcement would draw to a close some day and I wanted to have a plan after retirement. I knew I still wanted to help people since that is why I got into law enforcement in the first place.
So I began looking into becoming a personal trainer. I thought it would be a great way to combine my desire to help people with my interest in exercise and fitness.
NASM: Why did you choose to get certified through NASM?
TK: When I decided to become a personal trainer, I did a lot of research into what education and certifications were the best. It was clear that there were only a handful of certifications that were truly the cream of the crop, and NASM was one of them.
Plus, NASM seemed to be highly regarded in a lot of gyms in my area. Most importantly, I knew that I learn better by attending a face-to-face class rather than self study, so I wanted to find a personal trainer school or longer term training course. If I remember correctly, a lot of them were designed around NASM curriculum.
I found an apprentice trainee program at Body Kinetics in Novato, California that was designed to help you learn how to be a CPT and prepare you for the NASM exam. So I signed up and after a few months, I passed the NASM-CPT test.
NASM: Can you also tell us about your pull towards health and wellness?
TK: Being healthy has always been very important to me. I feel like it has been pivotal in living an active and fulfilling life. It was also very important for me to remain in top physical condition as a police officer so that I could be effective and safe. I am not the biggest person, 5'-6", 150 lbs, so I felt I needed to be extremely fit.
However, health and wellness is not just about physical fitness. As I mentioned, I suffered from a lot of anxiety much of my career, but due to the fact that mental health was still a bit taboo in law enforcement, I was initially afraid to tell my friends or co-workers. I mostly kept it to myself and worked with a private therapist.
I have seen a lot of people suffer from poor health. I watched many of my police co-workers struggle with their weight, long-term illness, and injury. I also saw how being unwell made life very difficult for many people and not only affected what they could participate in physically, but directly impacted their mental health as well.
I became heavily involved in the Police Union. I served on the board of directors and ultimately as the President. I felt very strongly about supporting police officers' health and wellbeing.
NASM: Tell us about Blue Resilience.
TK: In 2018, I formed the company, Blue Resilience, LLC, with Jeff Shannon, who is also a retired police officer and a licensed mental health professional. We provide training and consulting to law enforcement agencies on wellness and stress resilience. We train law enforcement in the areas of physical fitness, nutrition, mindfulness, positive psychology, sense of purpose, and gratitude as some of the many tools one can use to mitigate or even counteract the negative effects of chronic stress.
In our stress resilience training, Jeff teaches about mindfulness, positive psychology, and gratitude, while I focus on physical fitness, nutrition, and sense of purpose.
Using the knowledge gained from my NASM-CPT and FNS, I try to educate officers and dispatchers how to use safe and effective exercise, as well as proper nutrition to keep themselves physically fit for a physically demanding job.
I believe fundamental movements such as squatting, hinging, pushing, pulling, along with core strength and balance are important for being more resilient to the physical demands of law enforcement. I also believe cardiovascular fitness is extremely important not only for the physical demands, but also for psychological health.
Additionally a healthy balanced diet is just as important. Good nutrition plays an important role in maintaining a healthy weight and keeping the structures and functions of the body and brain working correctly when chronic stress wreaks havoc upon them.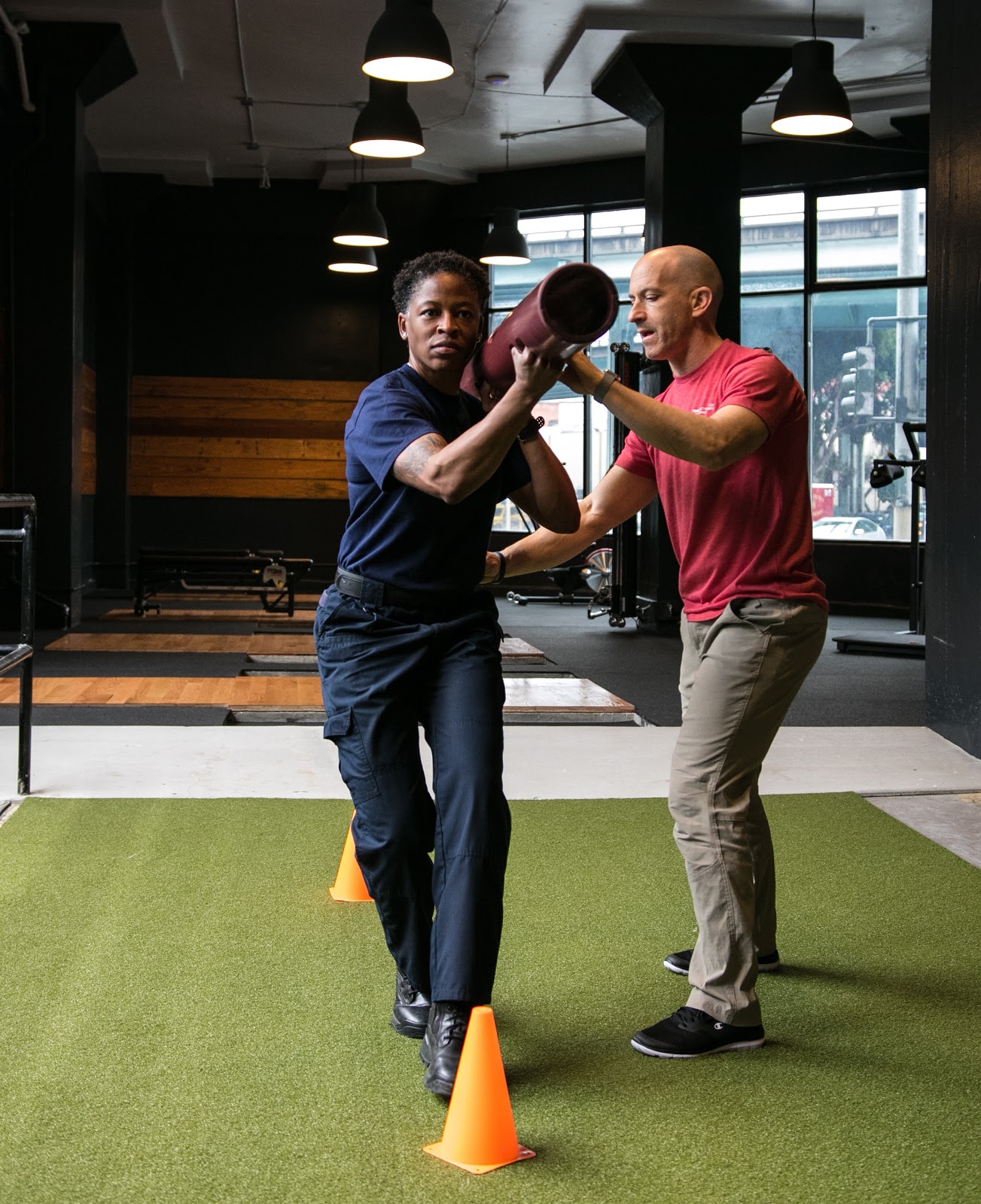 NASM: This sounds somewhat revolutionary for law enforcement. Can you discuss some of the results you've seen?
TK: I'll give you some examples from the Benicia Police Department in California where I am currently contracted. On the physical side, there is one police lieutenant who lost about 50 lbs. He works out consistently in one of my group sessions and followed some of my nutrition coaching. The other officers who have been working out with me on a consistent basis are exhibiting better core strength, functional movement strength, and aerobic capacity.
A couple of people at Benicia have told me that they feel like a culture of wellness is beginning to take hold. They have told me that officers are taking on more healthy behaviors. It felt really good to hear that because a wellness program will only work or be sustainable when it becomes part of the culture. That is really my ultimate goal. Lastly, my partner Jeff Shannon and I have given a few 8-hour trainings on stress and stress resilience. We teach the attendees evidence-based practices that help to mitigate or even counteract the negative effects of stress, and ways to implement those practices into their daily lives.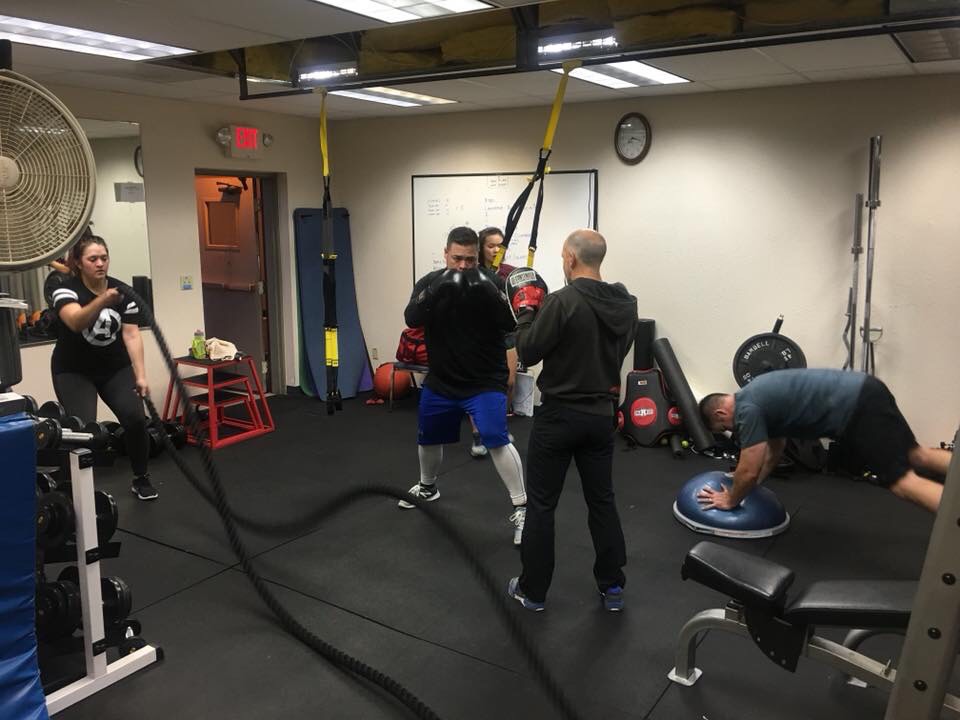 We have received a lot of good feedback about our course. Here are some testimonials:
"This course needs to be offered at every law enforcement agency."
"Tim and Jeff tackle a big topic in a clear, concise & moving manner. Would recommend [the class] to line level officers up to the chief."
"Blue Resilience is changing the culture of law enforcement that everyone stands to benefit from. They are teaching us how to engage with our health that has long been ignored in law enforcement. This class should be mandatory for all officers."
All of us at NASM wish Tim continued success with the amazing work he and Jeff Shannon are doing through Blue Resilience.
Thanks for answering our questions, Tim!