HOW TO BECOME A CERTIFIED PERSONAL TRAINER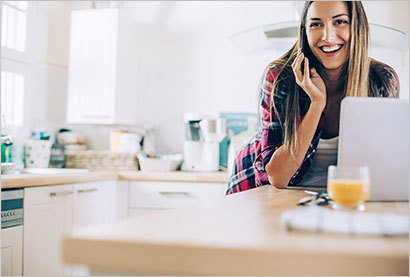 1
Jumpstart Your Journey
Ready to dive into a career you love? Our comprehensive programs and dedicated support team will give you all the tools you need to become a Certified Personal Trainer.

This recently updated course is 100% online, so you can study anywhere, anytime. With new and improved resources, you can highlight, take notes, and more on any device.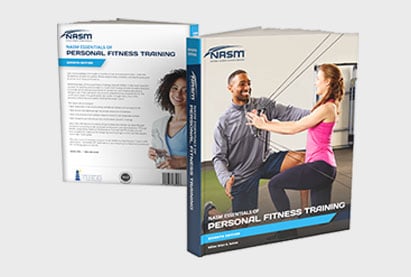 2
Choose the Perfect Program
NASM offers four CPT programs. Pick the learning style that's best for you, from Self-Study to Guided Study to All-Inclusive with mentor support and guaranteed job placement.

With NASM's new and improved Personal Trainer Certification, you'll be prepared for the fitness industry in as few as 4 weeks.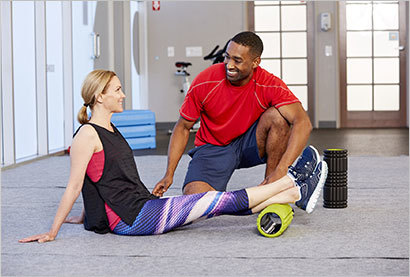 3
Simple, Interest-Free Payments
NASM offers online, interest-free payment plans that make starting your new career easier than ever. With no credit check and no fees, there's nothing stopping you. Sign up today.
You decided to take the next step to become a Certified Personal Trainer
It's a big decision, and we congratulate you on it. You'll be changing the world, one client at a time.
Research and choose a provider that fits you best, and also offers you the best programs
NASM credentials are the most sought after and the most respected in the personal training industry.
Acquire skills and knowledge
This is not your typical 'science' course. Our Certified Personal Trainer program utilizes an 'edutainment' style of learning - making the course fun, easy, and accessible for everyone studying for their personal trainer job! With dozens of Hollywood-style videos and state-of-the-art graphics, you'll truly enjoy the learning process from start to finish, regardless of your learning style.
Pass the exam
Successful completion of the final exam is required to become a Certified Personal Trainer. You have 2 exam options:
Option 1. NASM Personal Trainer Certificate (Non-Proctored Exam)
This non-proctored and open-book exam has 100 questions and requires a passing grade of 70%. This exam is administered online only. You will have 3 hours to complete the exam, and you must take the exam within 180 days of your enrollment date.
Option 2. NASM Certified Personal Trainer (NCCA Accredited Certification Exam)
The NCCA is a nationally recognized third-party agency that accredits certification programs which are able to meet and comply with its standards. The NCCA exam is a nationally accredited exam. This closed-book exam has 120 questions. You must pass with a scaled score of 70 or better. This proctored exam can be administered either in-person or online, and you will have 2 hours to complete the test. You must take this exam within 180 days of your enrollment date.
Off you go!
With NASM's support, you'll build your client roster and start making money in almost no time. And our NASM team will be with you every step of the way.